Celebrate a fairytale Christmas with The Cocoa Trees
This Christmas, The Cocoa Trees brings you on an enchanted fairytale journey filled with chocolatey delight, crafting gifts that resonate with festive dreams. As you go down your gifting list, enjoy Buy 3 Get 1 Free in-stores and online. Unveil a treasure trove of festive delights with The Cocoa Trees' lavish hampers and gift sets crafted with love. Download our Once Upon A Christmas catalogue here.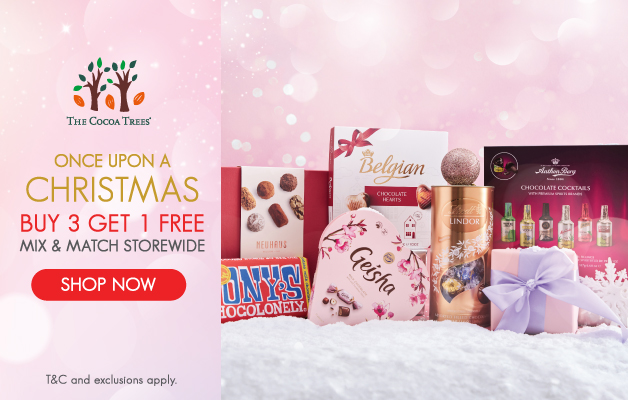 Stocking Stuffers
These little treasures are not only delicious but also budget-friendly, making them the ideal choice for spreading joy without breaking the bank. Each bite-sized morsel is crafted with care, ensuring that every stocking is filled with the warmest of wishes.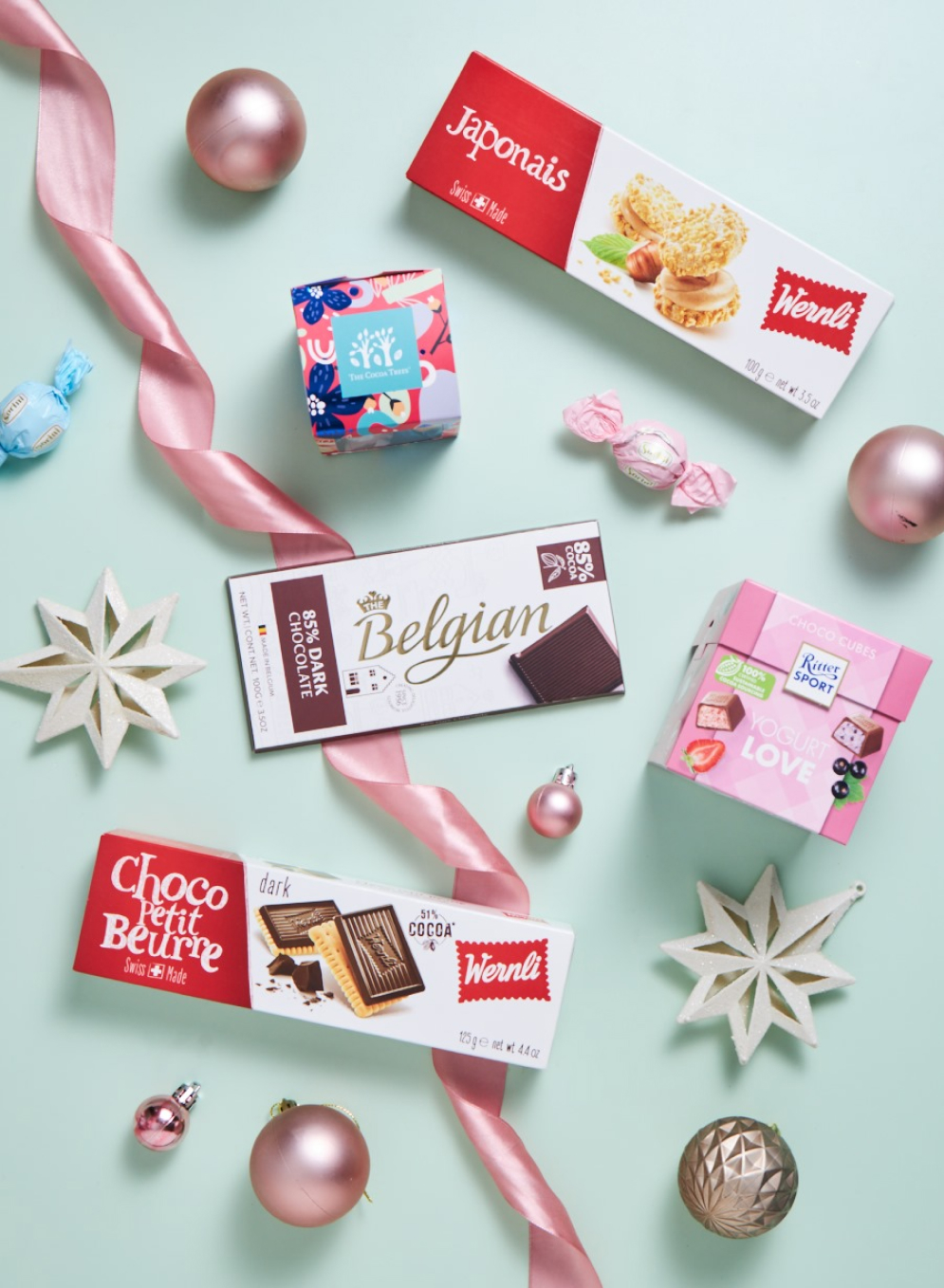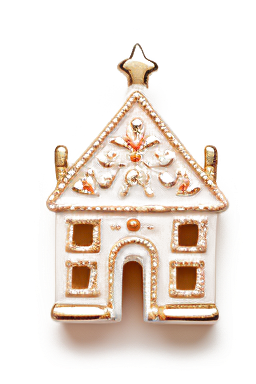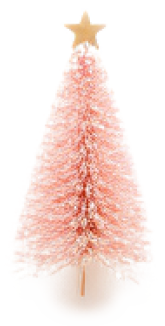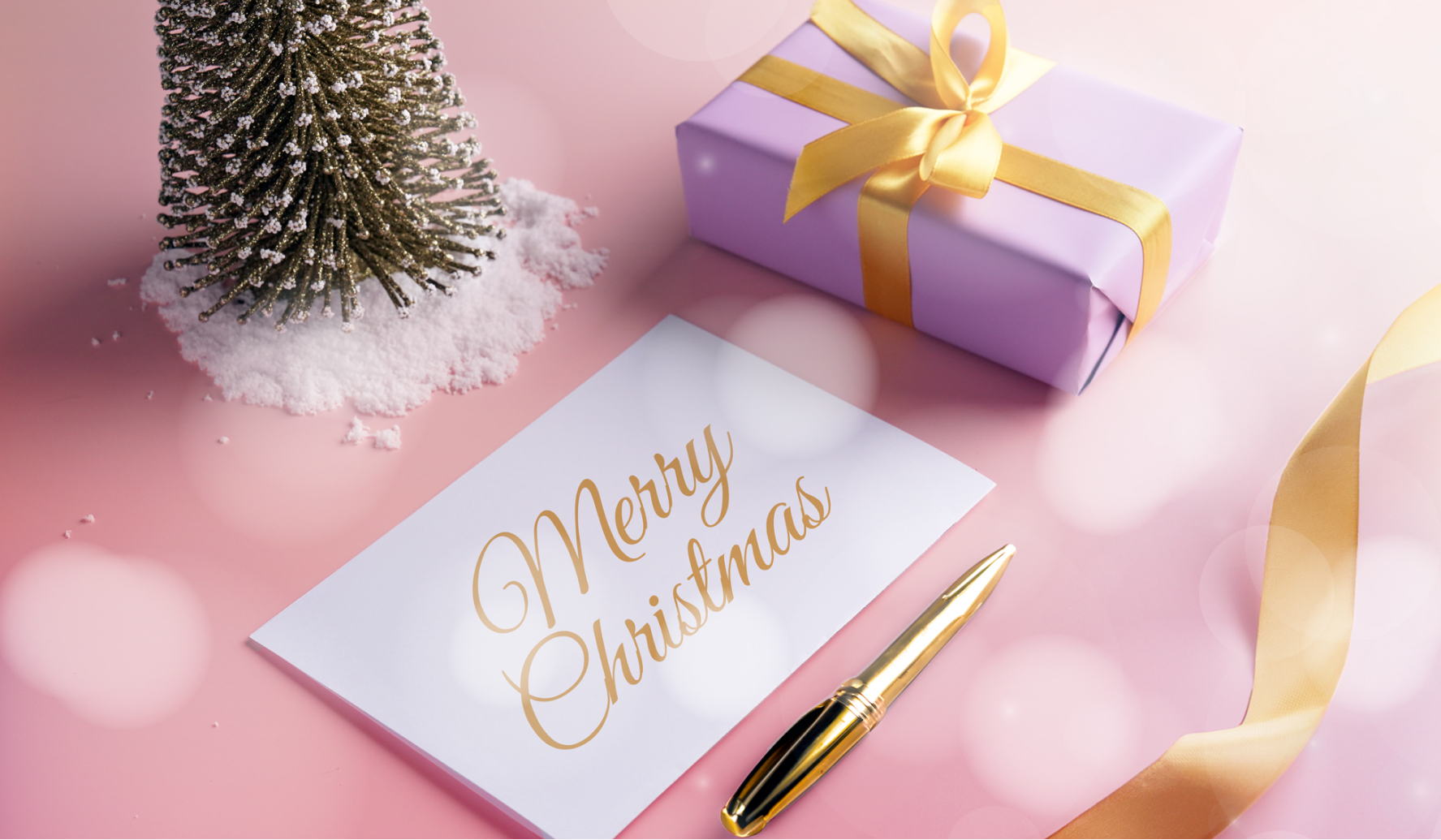 Once Upon A Christmas
Terms and Conditions
1. "Once Upon A Christmas" Buy 3 Get 1 Free promotion runs from 1 November to 25 December 2023.
2. The promotion applies when customer purchases 4 items, the lowest-priced item is free.
3. Hampers, Clearance Items, selected products such as Ritter Sport Mini Personalised Giftbox and Toblerone Mini Funpack and other selected products are excluded from the promotion.
4. Promotion is applicable to only Downtown The Cocoa Trees stores, it excludes the warehouse outlet and airport stores.
5. The jute bag promotion is only available from 20 November 2023, while stocks last.
Hampers and Giftsets
1. Items in hampers are subjected to availability. Any items that are out of stock will be replaced with another flavour or of similar value.
2. Ordering of hampers must be submitted on https://thecocoatrees.com/christmas-hampers. Delivery will start on 1 December 2023 until 23 December 2023.
3. The order must be at least 7 days in advance of delivery date.
4. Delivery is available from Mondays to Fridays, 10am to 6pm.
5. Accessories are not included in the hampers.
Personalisation by Live Embroidery
1. Live embroidery is available on 15, 16, 17 Dec, 3pm to 7pm; and 22, 23 Dec, 1pm to 4pm. While stocks last.
2. The cost per embroidery per item is $5 or free with min. spend of $80.
3. Embroidery is limited to alphabets only, and fixed designs. Number of characters is limited to 20.
4. Embroidery service is limited to The Cocoa Trees bags only and subject to availability.
Christmas brochure
1. Items in the "Once Upon A Christmas" catalogue are subjected to availability.
2. Information in the brochure are accurate at the time of production.
The Cocoa Trees reserves the right to amend the terms and conditions.