Corporate Chocolate Gifts & Boxes | Customised Office Gifts
We're here to help!
Speak to us today to curate premium gifts for your corporate customers.

Drop us a note below and we will respond the next business day. You could also email us at online@thecocoatrees.com or reach us at +65-6858 1800.
Custom Chocolate, Snack & Sweet Corporate Gifts
Nothing surprises more than a box of candies, from delicious chocolates to scrumptious snacks to irresistible sweets. Why not customise your next corporate gift with our range of chocolates, snacks and sweets and add a personal touch to your greetings?
Gift your business stakeholders with a celebratory box of goodies or treat your staff with a decadent selection personalised for you by The Cocoa Trees!
Leave an unforgettable impression by celebrating anything big or small with our timeless delights.
Chocolate Business Gifts For Every Occasion
Celebrating Christmas, Chinese New Year, Eid or Diwali? Do you wish to send your congratulatory wishes to a fellow stakeholder or office staff? Or, is it a birthday celebration for a fellow colleague? Our corporate chocolate boxes and hampers are admirably loveable – show your appreciation as a stakeholder or employer with a customised gift comprising chocolates from favourite brands.
Select from our white chocolate and dark chocolate varieties, alongside our classic milk selections by brands like Lindt, Ritter Sport and Hershey's.
Corporate Snack Boxes For Timeless Celebrations
Just like chocolates, snacks are timeless treats – celebrations or not, a simple snack box in the office is sure to excite many. Level up the fun with a personalised snack box to welcome an employee back after the holidays. Or, share the love with your corporate clients to thank them for being the amazing partners that they are!
Fill your gift box with potato sticks, such as Pomsticks by Lorenz, or go all out with an assorted selection of potato chips from notable brands, including Singapore's Shi Le Po. Drop in nougat varieties by Golden Boronia and HBAF for an added surprise!
Corporate Candy Gifts For All
Corporate sweet boxes comprising an assortment of candies will appeal to anyone – we're equally attracted to the colours, aroma and flavours ourselves! Fill your gift boxes with Haribo gummy bears, Skittles tins, Jelly Belly chewy candy and more from our online sweets selection.
Mix & Match Chocolates, Sweets & Snacks For Your Next Corporate Gift
Prepare a stunning gift box or hamper with all the best treats across our chocolates, sweets and snacks selection, and you'll never go wrong the next time you gift it to an employee or client. Customised to reflect your brand's identity, you can rest assured that these business gifts will make an impression wherever they're headed.
Fill out the form above or contact us via email or phone to share your corporate gift request. If you have preferred choices for chocolates, sweets and snacks to include, we're happy to accommodate. We'll be thrilled to recommend the best treats too, if you're spoilt for choice and can't decide just yet.
Sweeten your corporate relationships with The Cocoa Trees today – we're not just a chocolate or candy shop in Singapore, but also your dedicated partner for all corporate and celebratory needs.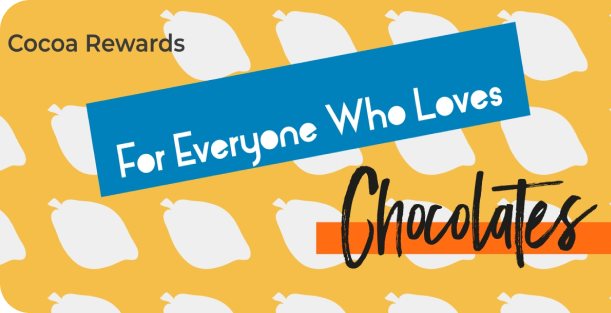 When you sign up for Cocoa Rewards, you'll instantly receive 50 bonus points that you can use to redeem rebates for your purchases. Get started and sign up now.
Need Help? Check out our FAQs.